In the Media Ministry, you will find exciting opportunities to carry the Gospel of Jesus Christ to our visually driven, ever-changing world through technology and media. The Media Ministry offers many technical services for the work of the Lord. Currently, we are in production of:
– All worship and prayer services for Victory Christian Fellowship in New Castle, DE.
– Audio/video CDs and DVDs of various events, teachings, and sermons, which are available for sale in the bookstore and on the Internet.
– Live Internet streaming of all services emanating from Victory Christian Fellowship in New Castle, DE,
– Equipping other ministries in the church to expand electronically, which will create valuable worship and outreach tools.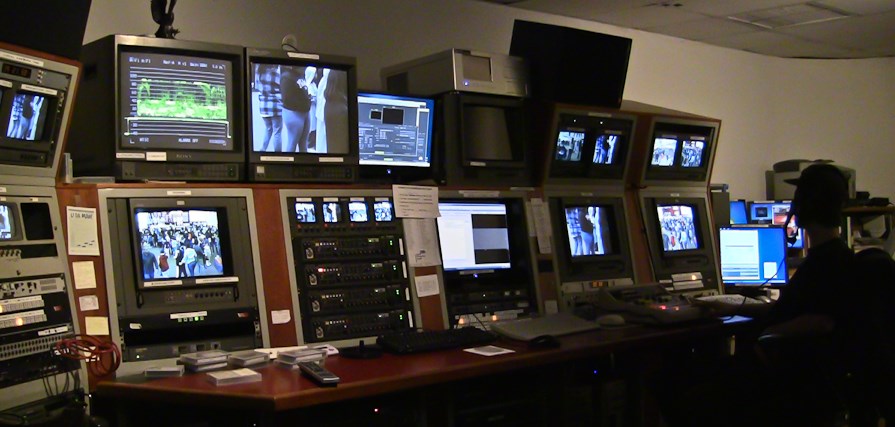 Members of this ministry find fulfillment while working on a team that loves the Lord and has fun serving in church. We believe that God will equip this outreach with people to help us communicate God's truth creatively while maintaining integrity and obedience according to God's Word.
Positions in the Media Ministry
Various opportunities are available for you to serve in the Media Department. Please take a moment to see if any areas interest you, but don't let our technical lingo scare you. We are here to help you learn and have fun in the process! Prior experience is not necessary. If you desire to serve in media and are faithful to your commitment, we will help you to become experienced in this field. For each position, we need more than one person. You can volunteer for one area, if you desire, and experience other roles also.
If you or someone you know would like to be a part of the Media Ministry, contact us today.
No experience is necessary. We will train you!
For more information call 302-324-5400 or Email info@victoryexperience.com