Victory Christian Fellowship of New Castle, Delaware, which today is one of the fastest-growing churches on the East Coast, originally began in 1984 in the founding pastor's old farmhouse in Hockessin, Delaware. Pastors Gary and Faye Whetstone held the first church meeting in their home with their children, Eric and Laurie, and three visitors. Pastor Gary's first message was on "Righteousness," and Pastor Faye sang to the music of her husband's autoharp! As word spread about the new pastor in town who had faith to see people healed, the church began to grow! After utilizing every possible square inch of their house, the Whetstones and their new church sought another location. What was next? The Elks Lodge!
Every Sunday, before the church service could begin at the Elks Lodge, clean up of bingo chips and beer bottles was necessary! Wednesday night meetings remained at the farmhouse. As Victory continued to increase, the congregation needed a larger building. The old Krebs School in Newport, Delaware, which was Pastors Gary's and Faye's junior-high alma mater, was available. It had been converted into an office complex. Everything could now be brought under one roof. Here, the church added a band, a worship team, youth and children's classrooms, a Bible School, and staff.
Where God's undershepherds teach His true Word, the sheep flock. As the Lord's anointing rested on this local assembly, it continued to expand in every area. Soon, Victory was looking for yet another larger building to accommodate the harvest that God was sending. The Holy Spirit led them to the perfect location: 100 Wilton Boulevard, which was previously an automotive-training facility. Pastors, members, and staff worked to convert it into a beautiful church edifice just in time for the Victory Explosion Camp Meeting! Today, the church continues to meet in this building.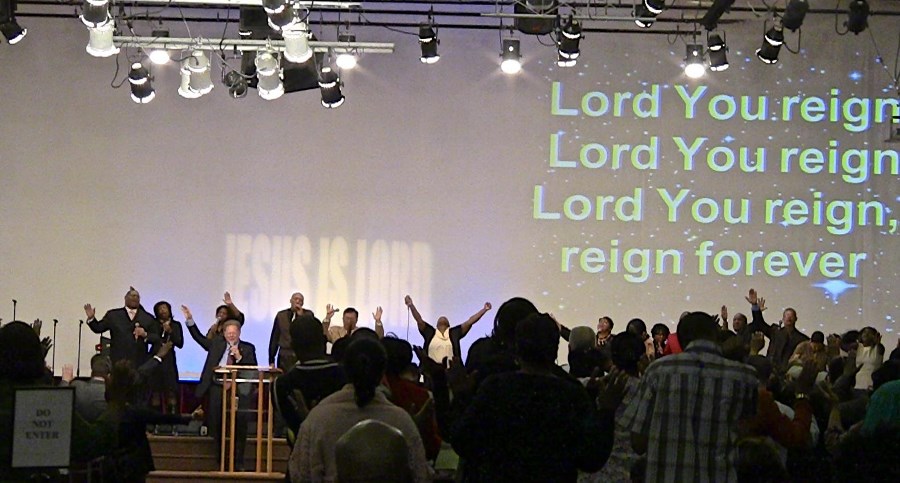 Throughout the years, Victory Christian Fellowship has continued to expand. An additional branch church is located in Dover, Delaware. Thousands upon thousands have been saved at the churches' many outreaches and services. Through events such as our annual "Jesus, Light of the World" Christmas outreach, our many dramas, and the daily ministries, literally, thousands of lives have been transformed by the revelation of who Jesus is and His life lived through them.
The passion of Senior Pastors Gary and Faye Whetstone is to see all members of Victory Christian Fellowship fulfill the purpose and call of God in their lives. Because of this vision, Victory has more than 27 outreaches that meet a multitude of needs. These ministries include Marriage Fellowship, Men, Women, Youth, Children, and many more. Daily, these outreaches touch many people in the community and surrounding areas. For example, "Blessings, Dressings and More," the food-and-clothing outreach, supplies the needs of approximately 3,000 people per month. Victory's HIV/AIDS ministry has a support group, which meets twice monthly and is one of the largest in Delaware. The community knows Victory Christian Fellowship as a church that ministers to the whole person: spirit, soul, and body. The hungry, hurting, sick, and bound can find their needs met in the house of the Lord.
Victory Christian Fellowship also presents state-of-the-art multimedia dramas several times per year, which attract crowds of thousands. "Murder, What's Next?" a drama written and produced by Victory members, has reached more than 10,000 people alone. These precious souls stream to the altars, desiring to know Jesus and begin a relationship with Him. The church also holds several conferences throughout the year, ministering in many different areas of the Christian walk.
Every ministry at Victory encompasses a common vision – to promote a life of:
God's Word
Worship
Fellowship
Prayer
Evangelism
The focus of the entire ministry relies on the Life of Jesus living through us as His body. Other pillars of the church are prayer and revelation knowledge from God's Word. The Bible has transformed many lives in this region of the country.
In 1986, Pastors Gary and Faye opened the School of Biblical Studies, an extensive international video Bible school. Branch locations of this school have opened in hundreds of nations around the world. The School of Biblical Studies is a comprehensive course of study in God's Word, which equips believers to become all that God has destined them to be. With in-depth, practical biblical instruction and impactive revelation from the Holy Spirit, this school strengthens and transforms all who hear.
Victory Christian Fellowship continues to be a church where people receive great blessings, healings (physical and emotional), miracles, deliverances, peace, family restoration, financial freedom, revelation knowledge, hope, wisdom, insight, and direction. This ministry takes a strong stand for the restoration of marriages due to the miraculous restoration of Senior Pastors Gary's and Faye's marriage. They divorced in 1975, but God brought their home back together again in 1976 when they remarried. God totally restored what the enemy had stolen. Victory has seen the Holy Spirit restore and reunite hundreds of marriages and homes.
Pastors Gary and Faye Whetstone invite you to join them soon at Victory Christian Fellowship, where God is ready to meet your need – whatever it may be – for His glory!