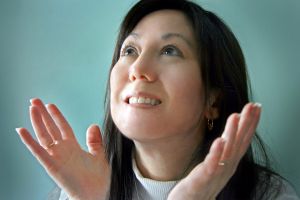 HAVE YOU EVER RECEIVED GOD'S FREE GIFT OF ETERNAL LIFE?
Understand that God's desire for you is life, abundant, and eternal.
The Bible declares: "I am come that they might have life and that they might have it more abundantly" (John 10:10).
Everlasting life is a gift from God. When Jesus Christ died on the cross and rose bodily from the grave, He paid for our sins.  "For God so loved the world that he gave his only begotten Son, that whosoever believeth in him should not perish, but have everlasting life." (John 3:16).
Since Jesus paid for this gift, we don't have to. We only need to receive it.
John 1:12 "But as many as received Him, to them gave He power to become the sons of God, even to them that believe on his name."
Ephesians 2:8 & 9 "For by grace are you saved through faith; and that not of yourselves: it is the gift of God: Not of works lest any man should boast."
The way to receive God's gift is to simply believe God's Word and receive it by the profession of your mouth.
Romans 10:9 & 10 "That if you confess with your mouth, "Jesus is Lord," and believe in your heart that God raised Him from the dead, you will be saved. For it is with your heart that you believe and are justified, and it is with your mouth that you confess and are saved."

Pray this prayer aloud to receive Jesus Christ into your life.
Father, thank you for loving me. Thank you for giving your Son, Jesus, to die for me. Jesus Christ, Son of God, come into my heart, forgive me of my sins, and be my Lord and Savior. Jesus, I declare that You are Lord, and You are Lord of my life. Amen.
If this is your first time praying that prayer, then you have just received Jesus Christ into your life. You are now born again! As a believer, you are now entitled to receive over 7,000 promises from God! Please contact us so that we can rejoice with you. We also want you to register for a free bible training course, "Your Liberty in Christ." Click here to register.