Weddings at Victory Christian Fellowship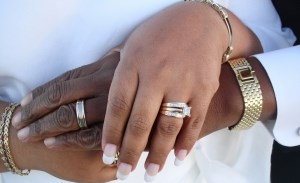 1.) All members of Victory Christian Fellowship are eligible.
2.) Contact the Events Department at (302)324-5400 to speak with Pastor Judy Shipley or email her at judy.shipley@gwwm.com.
3.) Pick up a Wedding Questionnaire from the front desk.  Complete the forms and return to the front desk receptionist.
4.) You will be contacted to schedule a planning meeting with the Events Department to cover specific and detailed information concerning your wedding.
5.) The Events Department will assist you in connecting with a member of the Pastoral Staff if you have not already made arrangements with one of the pastors.
6.) The assigned Pastor completes mandatory pre-marital preparation sessions with the couple and performs the wedding ceremony.